Hello
The most difficult with this little beauty was to find his name.
His owner knew it :
"La Tarvisium"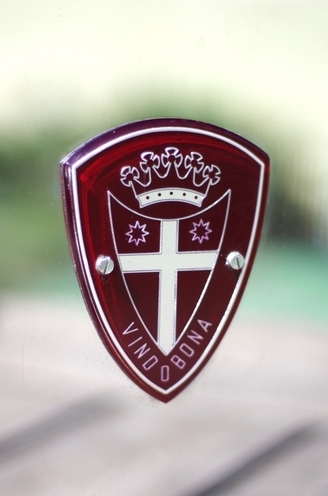 Once you know what to look for it is easier to find information. And even if the internet is not very verbose on this machine I will not repeat the history of  brand Tarvisium became Elektra. I leave care to do to historians collectors, my thing to me is rather the technical side of the object. I'll place some links of the result of my research at the end of article.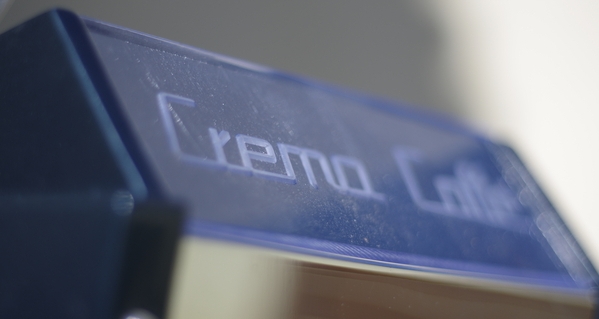 Machine with lever and spring, we have to do with an espresso machine which deserves the name "Caffé Crema"
The marble plate is an integral part of the machine, it carries the whole around three screws. A screw into the front portion by the bottom of the drip tray, and the other two hold the two rear legs. Suffice to say that this machine is to handle with a certain softness. The front panel is sandwiched by the boiler and group. It is connected to the rear body by 6 screws.
Horizontal boiler of a good capacity, I'd say about 1.5 liters. The group, level, steam wand and the manometer are directly on the front face thereof. The heating element is horizontally placed on a copper plate. This one is maintained by a steel flange beautifully crafted. The heater is controlled by an adjustable pressure-stat whom contact should be easily replaced without any other change. I did not all removed because the machine is not mine, borrowed from a friend for our pleasure, but I feel that everything can be replaced for cheaper.
A question is always about these lever machines, the piston size and so the size of the gaskets for when will have to replace them. Three photos to give an idea. On one I put a cap from a wine bottle. And other situations with a Faema's piston gasket to compare.
Finally, as to give an idea of the size I take some pictures with Arrarex Caravel.
A real pleasure to discover this machine, I still thank its owner for this loan.
Pascal
Différents liens :
Sur le forum Américain Home Barista
Sur un autre forum, Coffeegeek