Hello,
Some parts of our machines are no longer sold anywhere I happen to be making small batches for my needs. I have some stuff like this for sale, I will tell you now on this page, if anything you are interested contact me!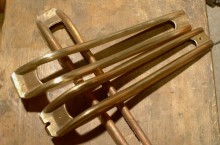 Front Decorative column for Faema Mercurio first generation. Exact copy of original, it is cast brass in a foundry. which I then give the grinding, sanding and polishing needed for original finish.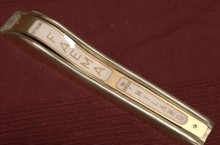 "Faema" plexiglass, "front nose" for Faema Mercurio first generation. Carved and engraved on digital table. Then I apply the gilding and white by hand for a finish according to the original.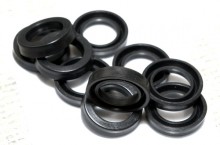 Piston rod seal 24x16x5.5x7mm NBR 120 ° C for Faema lever group saturated. The legendary group for Mercurio, Marte and very first Urania. The splendid "curved" group.