Long time no talk about my work, today I start a particular machine. A Faema Mercurio last generation with a second development coupled group. I therefore propose the story of its restoration, I hope you enjoy it.
This is a machine found in France, as often it was putted out of service since many years, but life is less harsh for the beautiful, she found someone to save from recycling. A photo of the machine as it will be proposed to me.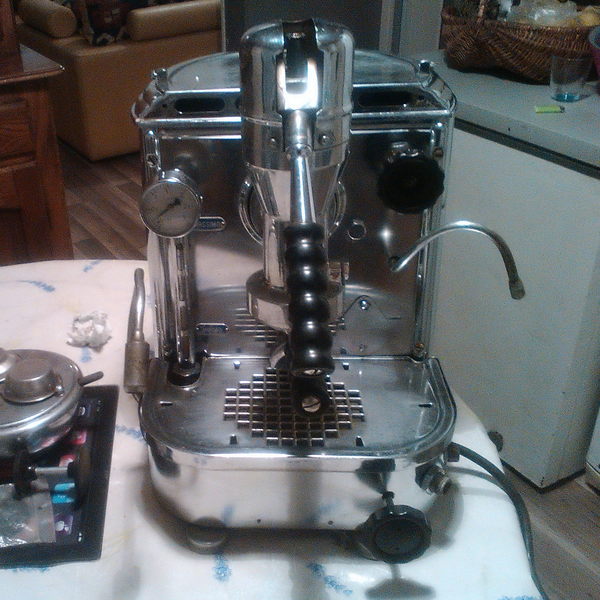 I conclude the deal and the seller bring me personally, this is the day of his arrival.
One is immediately seduced, the Faema Mercurio is truly a beautiful machine.
The first thing to do is to dismount and prepare items to be chrome again. There are a few dents and scratches, I'm not going to describe every of them but I took a couple of pictures.
Dismantling
The top of the machine has some bad dents, you have to straighten and also sand shallow scratches.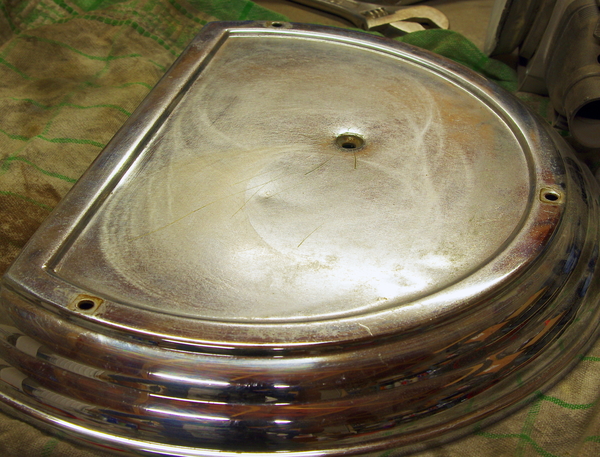 To see the defects must remove the chrome and polish a little to the bright put them forward. Here we can see the extent of damage.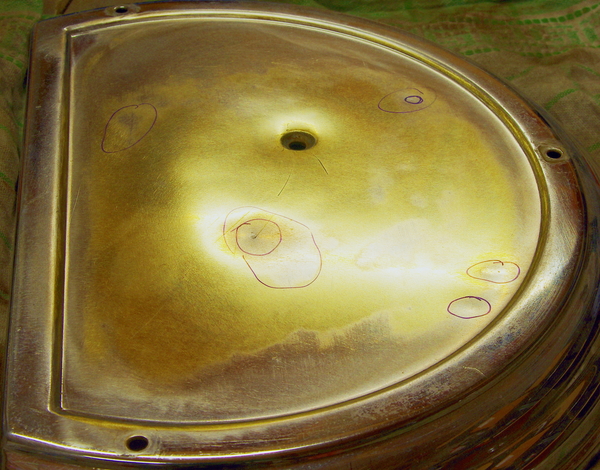 The technique is the same as for a car body, I straighten from behind. But unlike a car, then there will be no possible mastic to delete the last imperfections. No choice but to straighten up perfectly.
Here it is well advanced, sanding it almost lefts nothing of the main bad dent.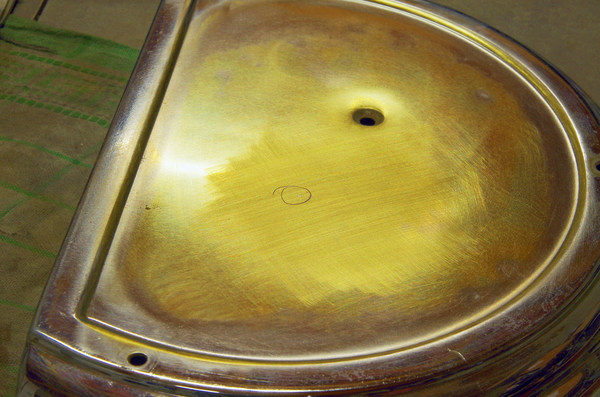 But closely still see well impact.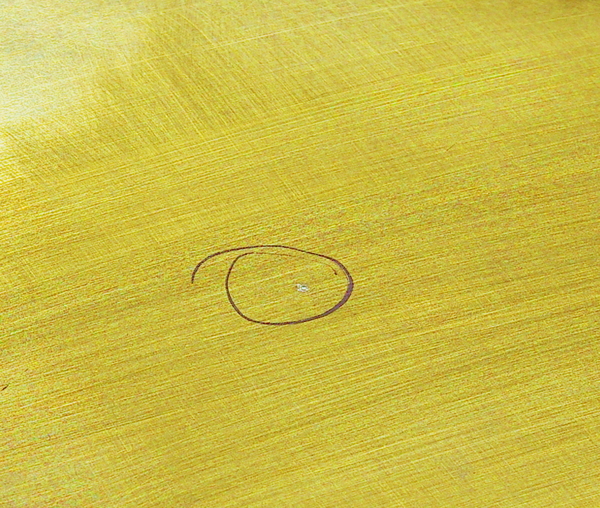 From dent removal to sanding I end up getting a very good result, my chrome craftsman will only have to complete polishing after etching.
The lever fork was very marked, when gaps are very deep there is no choice but to replenish with solder.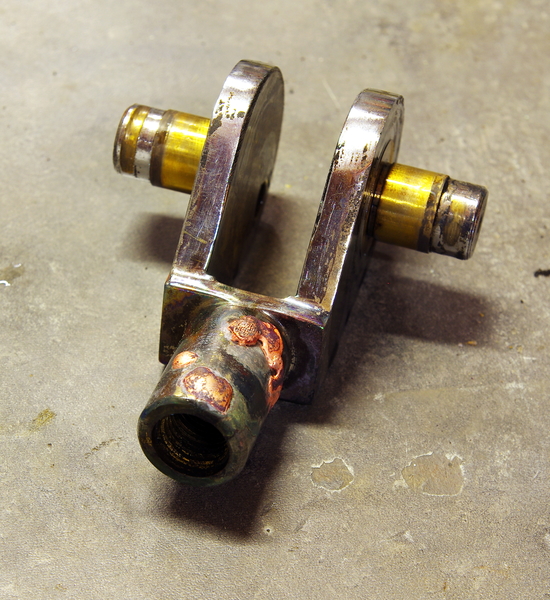 Sanding and then polishing, it's perfect.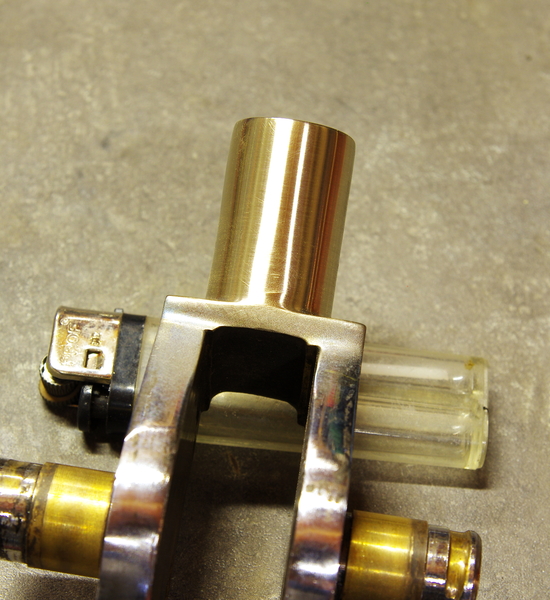 Here it is for the first record, everything's ready to go for chrome plating. Three days work…