As told my friend Vincent of Machines.cafeslevier.free.fr I didn't post any picture of the lever…. mistake now fixed 😉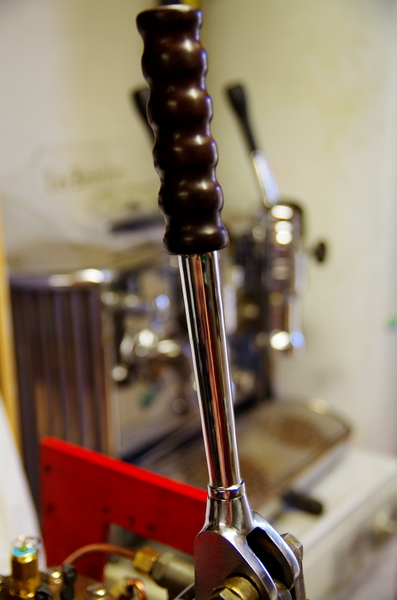 Brasil Datera from the Roaster "Torréfaction Lancelot" at Sciez sur Léman near Geneva France.
22g for this doppio :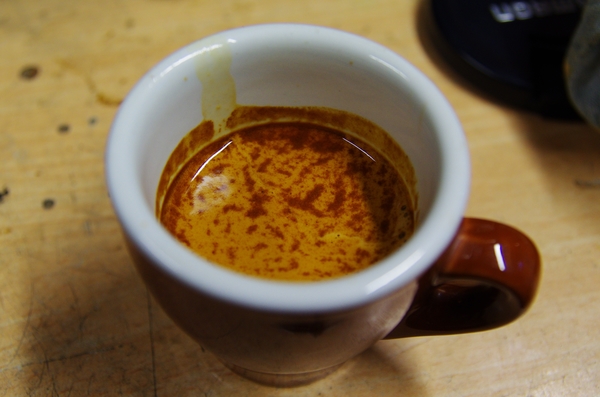 Beautiful crema, beautiful aromatic exploration, even if slightly below the Lambro. Nice texture, very nice, even if  a little more hesitant than on the Faema. It is maybe very informative. I'll have to confirm with more experiments, but the resulting coffee is much akin to what a thermosiphon's group like e61 can give. Interesting for a group connected to the boiler … so that also, conversely, as a thermosiphon group on Faema Lambro is very close for the resulting body of a coupled group.
The rules are made to be contradicted.  ?! 😉