Conti Princess
It was in January 2016, picked up from a roaster who had restored for him and who separated from it. The work done was of a good level but my client wanted a restoration "like chromesdantan" so I would redo it completely.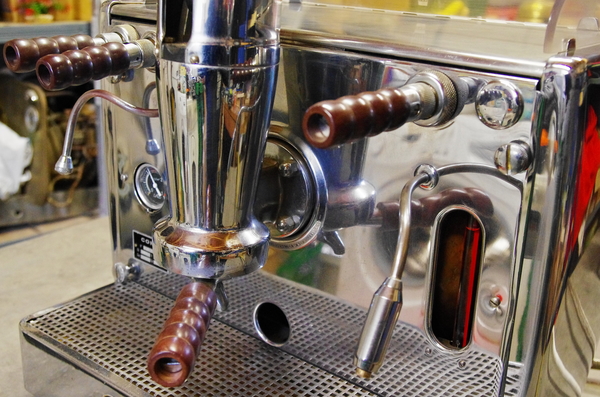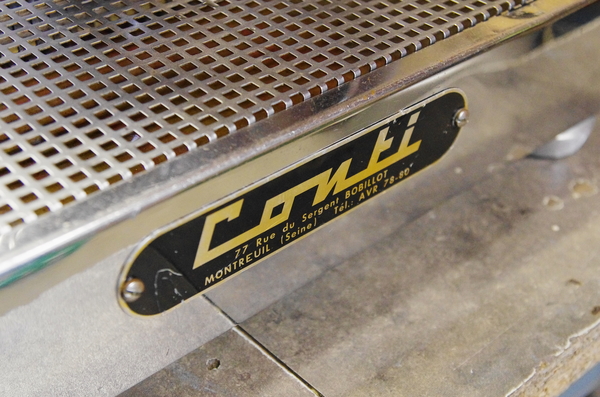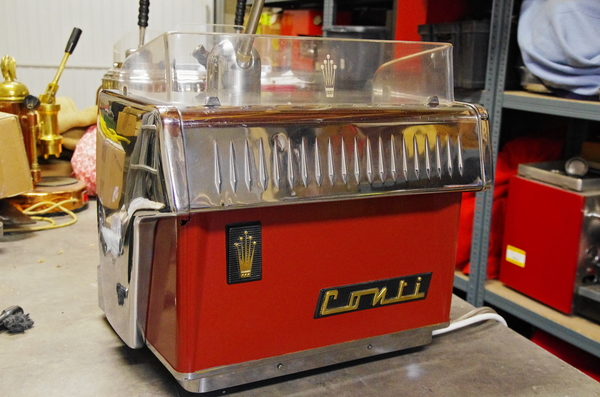 Some details are really not good…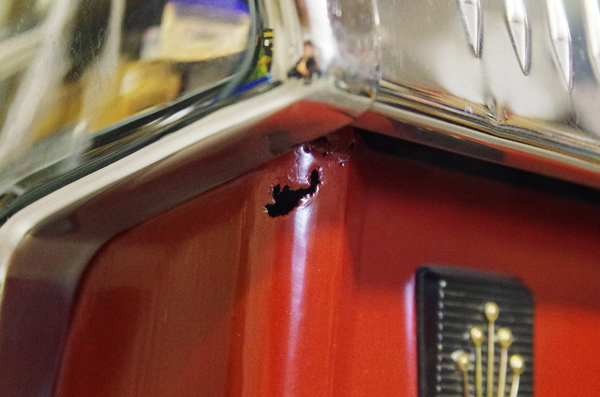 Painted bodywork to repair is quite easy, straighten a bad shot like that on a sheet that will be chromed again is quite of another level.
With time and experience I have acquired good skills in straightening. Today I am able to completely remove most of the defects. At Chromesdantan I do prepare the pieces to be chromed myself, one does not rechrome on parts damaged. Nothing worse in my eyes than a brilliant brand new chrome on a damaged piece …
All the technical part had been treated with care, stainless steel screws, high temperature wire, professional pressure switch, anti-rust paint on the frame. Not in my standards of work but good work anyway.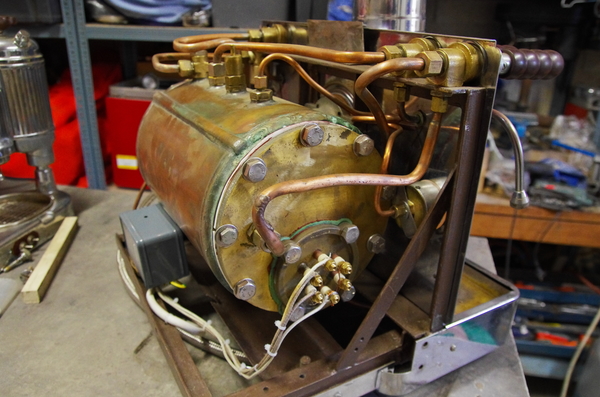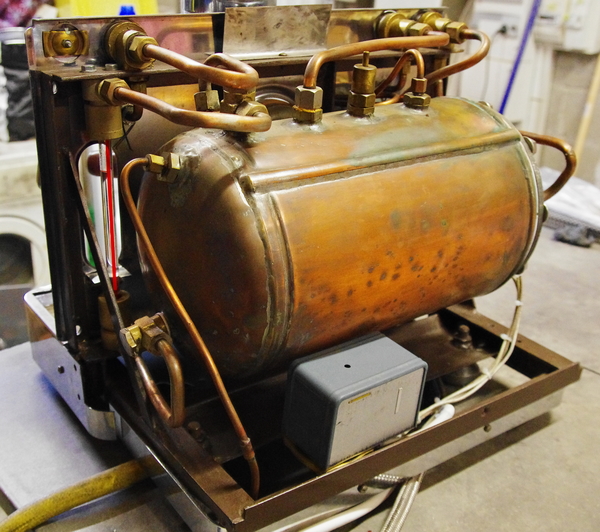 When disassembling the lid one thing shocks me, the screws that hold the resistance are through. So the risk of leakage is important and I do not like it. I plugged with solder, then drilled and tapped without exceeding inside.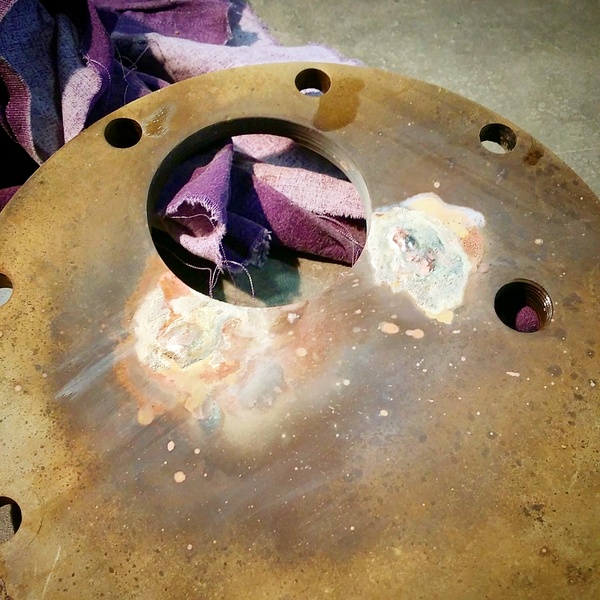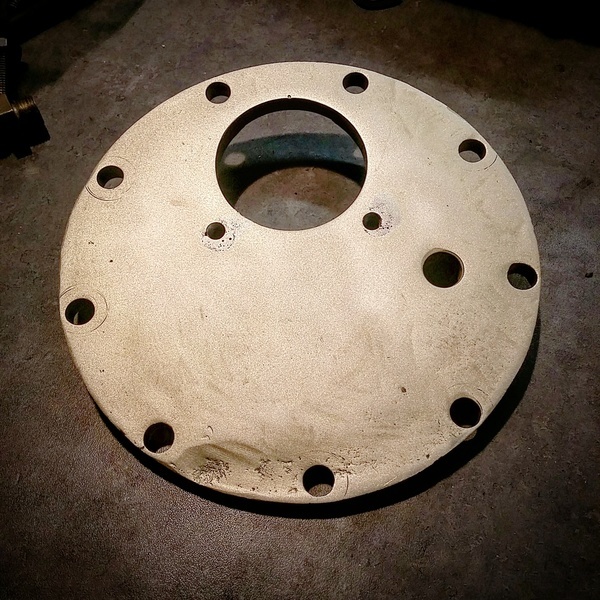 Stainless steel dowels and bolts and here is a montage in the rules!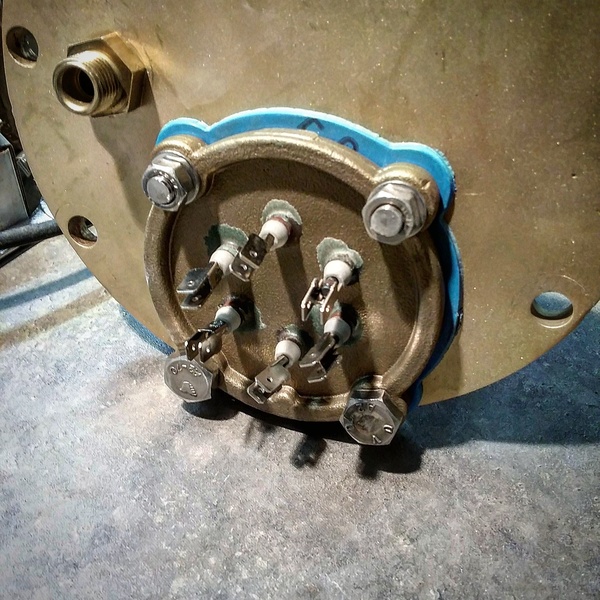 sand blasting of boiler and all copper and brass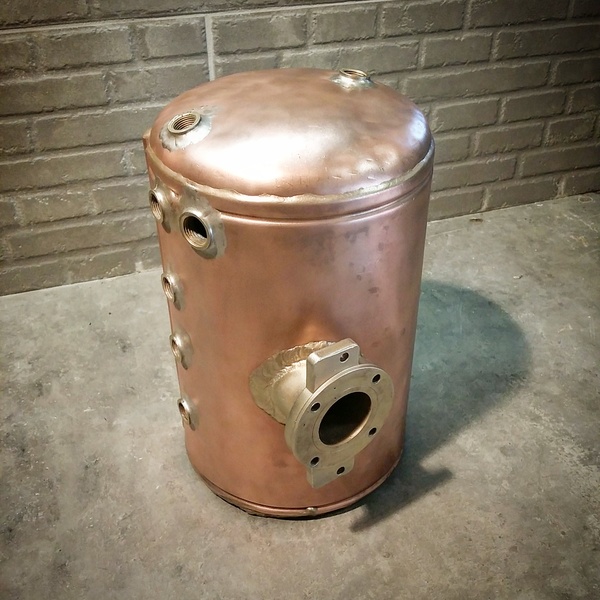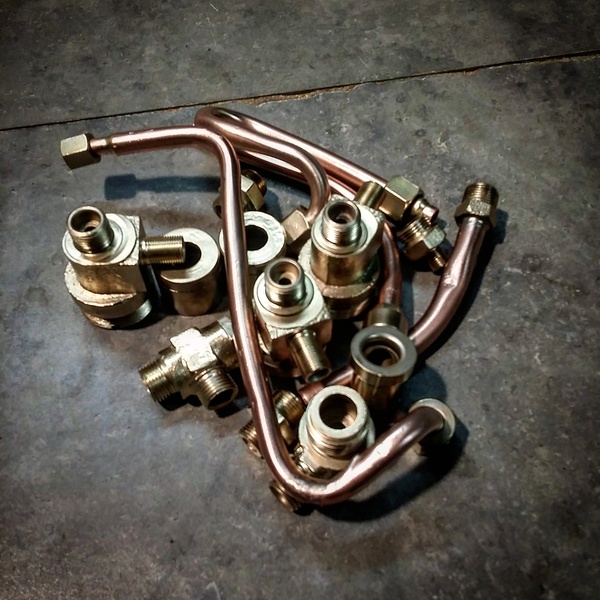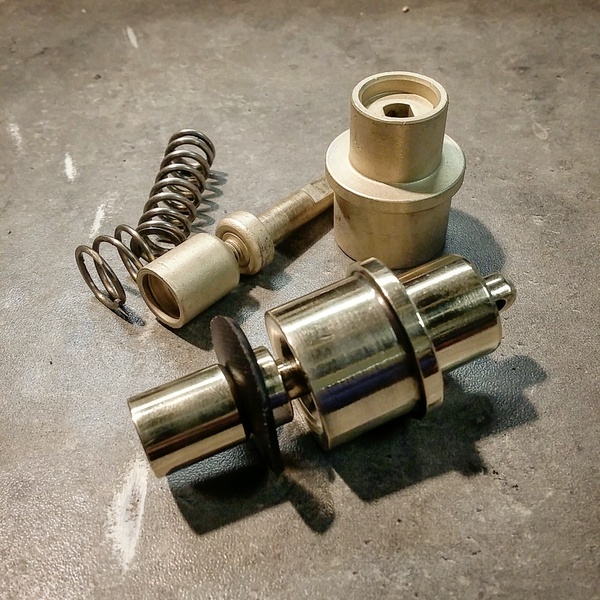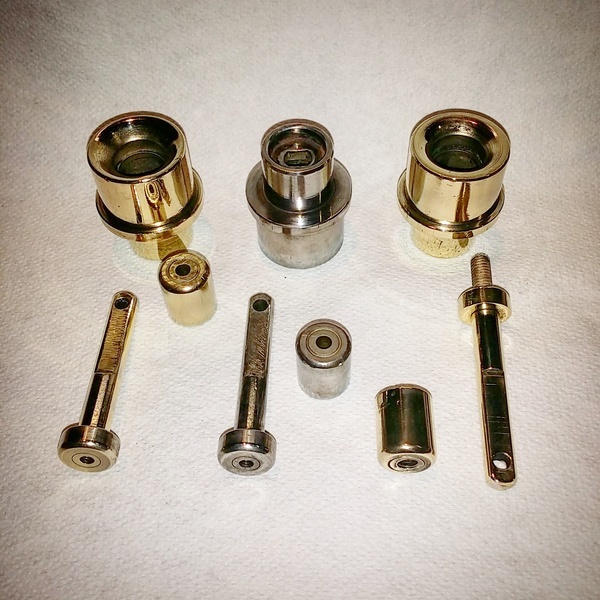 Then I can reassemble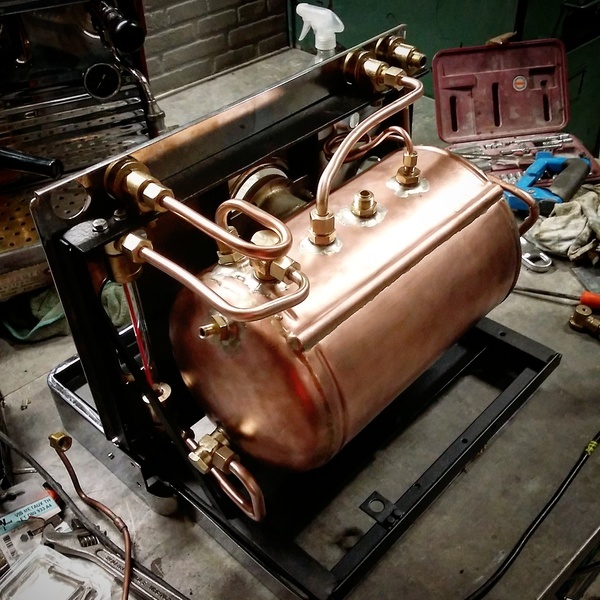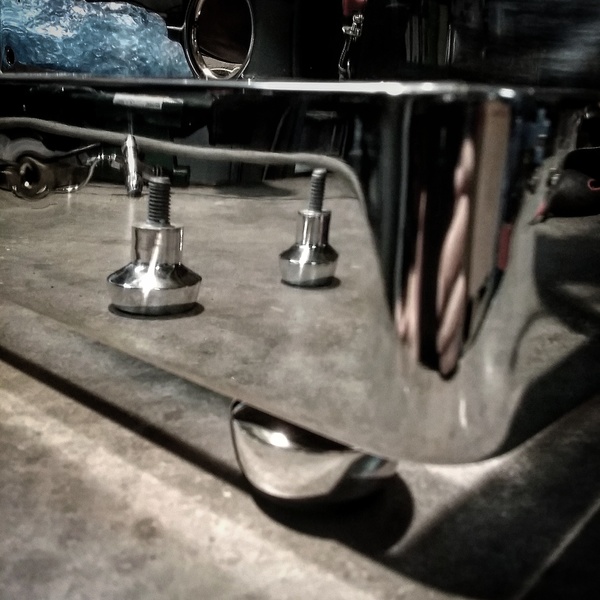 First tests, I had big problems of leaks to the solder of the bride holding the lid, small porosities that I had to treat by completely removing the old braze and making it again.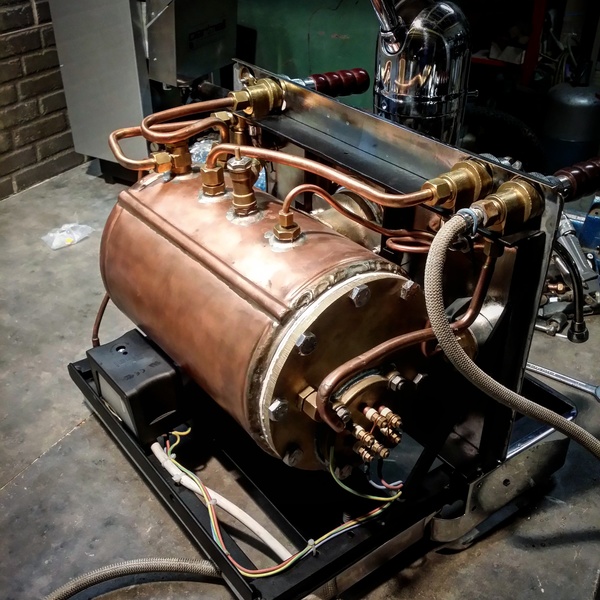 No more leak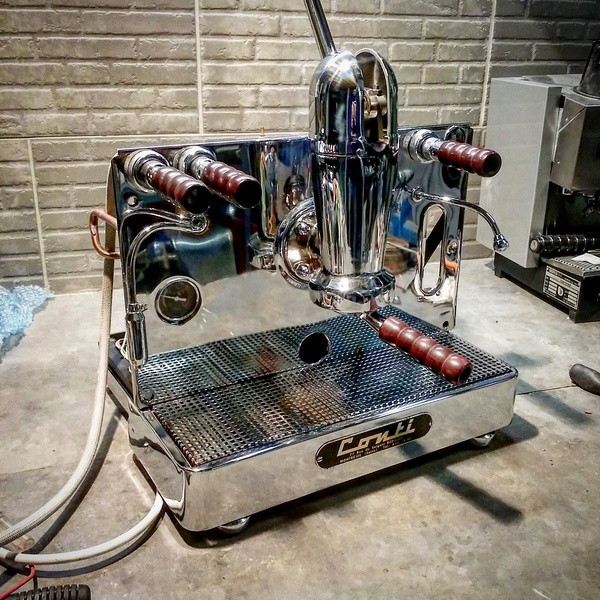 So after a week of non-stop operation without worry I can finally remount it completely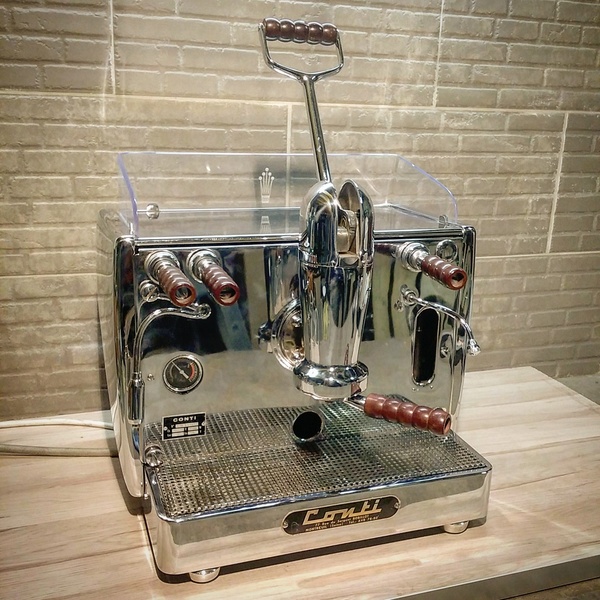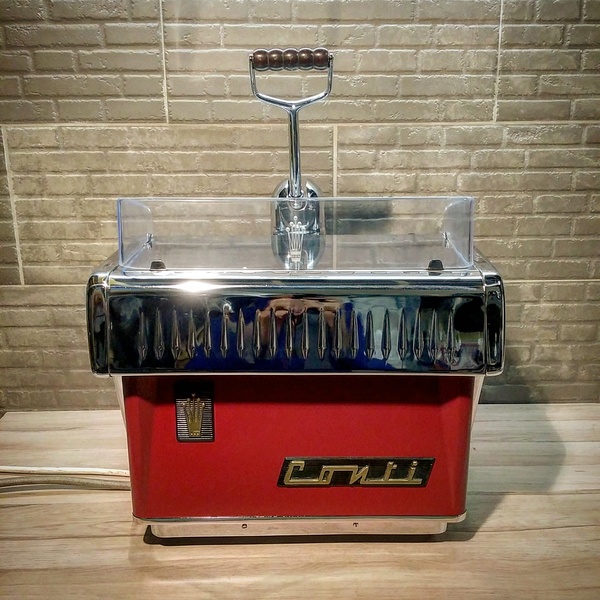 We often see these Conti Princess in original condition and they are not very pretty. But once restored finally I prefer it to the Empress! …
One espresso ?!