Hello,
There are some weeks I have had great pleasure to meet François Oromato, restaurant owner of "La Stazione". Renowned Italian restaurant of the equally famous French city Cassis. With a Faema e61 these past years he wanted to change back to a model of lever machine he already knew, a President from the same manufacturer.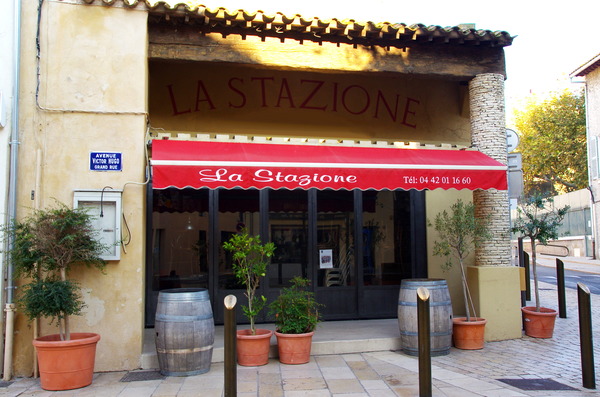 Arrived around 9:00 am in full preparation of a sunny lunch of November 1 service, the installation will be a bit chaotic, a lot of people expected and as I do not usually install machines, more accustomed to my workshop, I had forgotten a few things. Fortunately André Luciani, who introduced me to François was there and gave me a helping hand. André I must speak to you one day, is the master roaster, and boss of the oldest coffee roasting company of Marseille.
Finally, funny thing, while the machine gently awaiting the return of Andre on the terrace of the restaurant I could once again check the irresistible attraction that these old objects could have on the public, a lot of people stopped to admire it.
Once installed and started, I could taste espresso crafted by the owner. And the least we can say is that he knows how. High quality espresso at the end of a great meal, it's so rare that it must be said. Too often the coffee served is shabby, there, the blend "Planteur" from "Cafes Luciani" served by François close the meal with so much class that most people want more.
François Oromato with his new machine :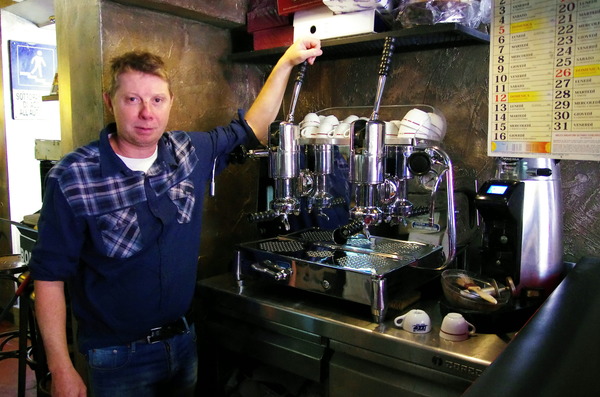 And there with André Luciani of coffee rosters "Cafés Luciani" :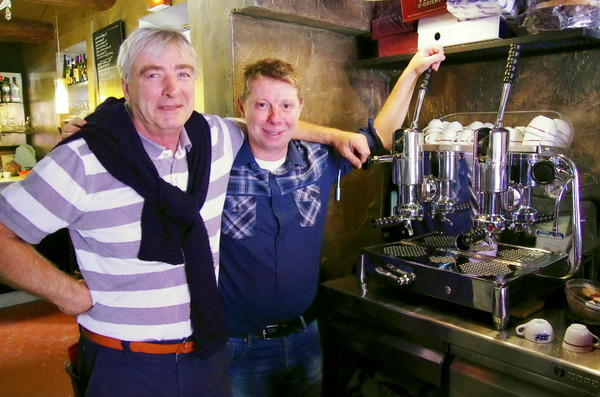 Nice meeting, nice place,
La Stazione 39 Avenue Victor Hugo 13260 Cassis, one might meet around a good meal one day 😉
Pascal