Cimbali Eleva,
Arrived complete but with an incredible patina, a state of dirt never seen on any of the machines I've been able to buy so far.
I was inspired by this vision, beyond the scrap metal I had the feeling that there was a soul that told me a story. Prisoner too long captive of a wet and dark cellar she begged me to give her back heat and light.
It had become gray like the concrete of the walls of its prison, its frame was oozing a whitish dust like saltpetre. It had become impossible to recognize the materials of which it is made. Brass, aluminum, steels, stainless steel all had the same earthy appearance as if it were decomposing.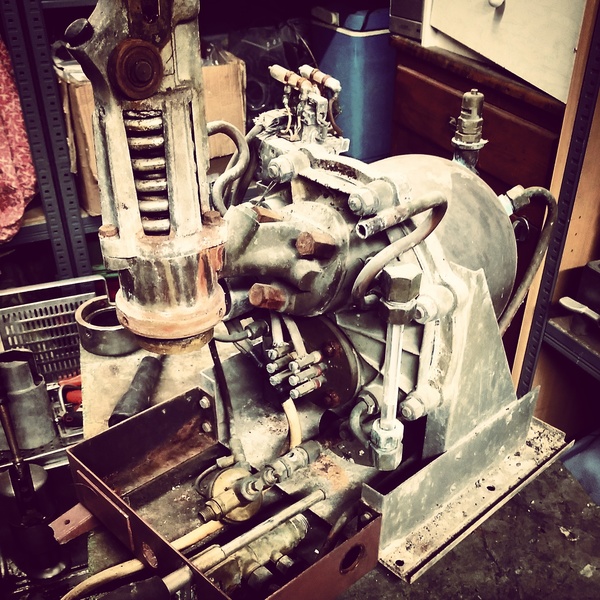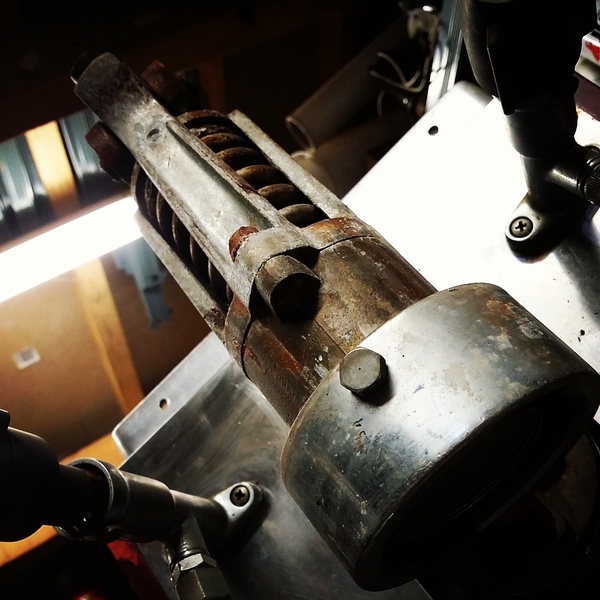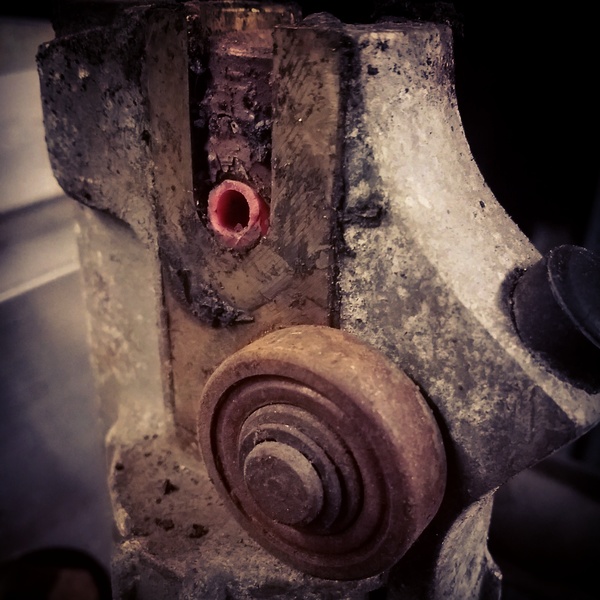 I had to look after her, I reassure her … This is her proud again looking at herself in the mirror …